You can play a key role in "greening" this holiday season. Green is associated with health, harmony, well-being, and the environment and a perfect color to signify eco-friendly actions.
When you adopt and stick with the green ideas I share below, know that you will increase personal and world well-being all year long.
Each tip is cost effective, saves time, energy,
and makes the planet a healthier place to live.
Eco-Friendly Moves to Green the Holidays
1.If your holiday includes a Christmas tree, select a live potted one.

Decorate your tree with popcorn and other edible decorations that have zero waste and will not eventually wind up in a landfill.

After the holiday is over, plant the tree in the ground.
Trees help us in many ways. They provide shade and insulation and therefore cut down both on heating and cooling costs.
Trees
replenish the air with oxygen
, increases soil stability, and adds beauty to our landscapes. Trees are happy homes for birds and wildlife as well.
2. Shop for holiday goodies in markets or stores where they make an effort to be sustainable. Carry and use a reusable shopping bag.
One example of sustainable progress is
Natural Grocers
(this is not a paid endorsement, just my honest opinion). Three ways this market is safeguarding the environment are listed below:
a. Natural Grocers sells only 100% organic produce and 100% non-gmo bulk (buying food in bulk is usually less expensive, cuts down on unnecessary packaging, and saves time and energy).
b. They have eliminated plastic bags for checkouts. Since ditching disposable plastic grocery bags in 2009, they estimate that they've prevented more than 270 million plastic bags from being dumped in a landfill.
c. Natural Grocers upcycles most of the cardboard used to ship products to their stores. Boxes are used for your order if you forget to bring your own shopping bag.
Another example of a store that is being environmentally aware is the one in this a picture.
If the market you shop at isn't taking steps to safeguard the environment, contact management to voice your opinion. If they don't listen,
take action with your food shopping dollars.
3. Consume less, and recycle, upcycle, and hand-make gifts, toys, and decorations. When you do buy something new, make sure it's high quality.
Thrift stores, rummage sales, and resale or repurpose outlets offer affordable gifts and packaging material supplies.
In fact, see cost-saving, eco-friendly holiday present ideas, decor, and conservation ideas (shop online and cut back on fossil fuel use and time) below.
a. Mary at the Boondocks Blog offers tips to repurpose old decor to make
Bright Christmas Vignettes

.
b. Amber Johnson at CraftABoo sells attractive,
reusable multipurpose bags

.
Select one from various colors that are offered and cut down on your carbon footprint by using it over and over again.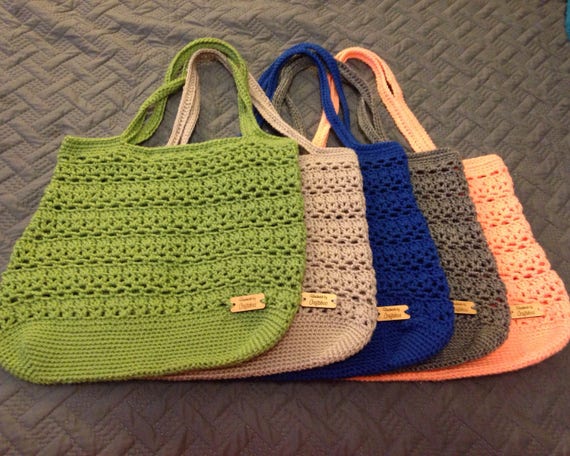 Image Source Amber Johnson
c. Katie Welles, the Wellness Mama suggests you
give experiences rather than gifts.
As she wrote, "Many studies show that material possessions do not equal happiness and that experiences are much more intrinsically fulfilling than things."
d. Marla Gates at Organic 4 GreenLivings offers
15 Tips for Green Living— The Holidays All Year Long.
e. Lea Stewart from inhabitant.com shows you how to make a beautiful
upcycled fabric wreath

.
f. For a neat DIY gift for Hanukkah and tips about this holiday see
Hanukkah, a mini guide.
g. Take a peek at

Colors of Joy: A Woman's Guide for Self-Discovery, Balance, and Bliss.
It's
color-coded, and journal activities, affirmations, and self-care tips help you sail through the holidays with
less stress and more happiness.
Save time and cut down on fossil fuel consumption by shopping online for a thoughtful gift for friends, relatives, and your child's teacher.
Order copies of
Colors of Joy
now for all the women you care about, including you.
Each small eco-friendly move you take adds up. 🌲 Creating a greener lifestyle can do much to improve the quality of your life and the planet's health as well.
Before you go, please sign up for the
Colors 4 Health Wellness News.
I'd love to hear from you about this post, or share ways you live a
green lifestyle. Use the space provided (don't put links in your comment, as I won't be able to publish it that way).
Perhaps you'll give my readers and me a new eco-tip or two.

Has this post motivated you to add an eco-friendly move to your holiday and yearlong routine? Please share that info too.
Thanks for the visit and have a marvelous holiday season, one that's
green
, serene, and safe. 💗
For your info: more green reading